Tips for Proactive Denial Management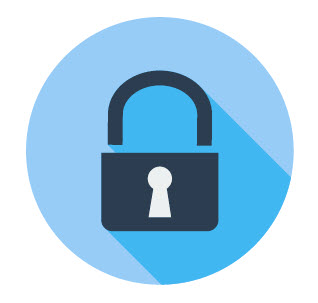 According to a Healthcare Innovation article, denials can erode a healthcare organization's bottom line, resulting in the permanent loss of an estimated 3% of net revenue. But it's not just the cost of the denials themselves or the revenue lost—3% of the bottom line is significant no matter how it is sliced. It costs an average of $25 to rework an individual claim. The opportunity cost of resources that could be focused on other activities is huge as is the cost in terms of days in A/R from the revenue cycle perspective. 
Although some denials are inevitable, many are predictable and preventable.  
Hospitals expect fair payment for provision of care, while payers want the best service for the lowest price. When these divergent incentives are coupled with the DRG payment system, the conflicts are inevitable.   
In terms of managing denials, hospitals should consider both reactive and proactive approaches.  React to the actual denials, and make sure that you have the right people with the right expertise reviewing each case.  Read the denial letters carefully.  Are they contesting coding or clinical validation?  Try to understand the plan's rationale, and then decide who can most effectively defend your case.   It's important to create a denials defense program rooted in evidence-based medicine, ideally written by practicing clinicians with coding and denial experience. 
Remember that sometimes even the best physicians, coders, and CDI personnel will make mistakes.  When that occurs, use it as an educational opportunity and move on.  Don't waste time, effort, and resources on indefensible denials.  If, on the other hand, the case is defensible, then push back aggressively.  Your denial letters need to be explanatory, logical, and persuasive.   
For proactive denial management, there are several potential strategies. 
Assess institutional risk.

  What are you seeing from the payers?  What does PEPPER show?  Do you have excess vulnerability related to known OIG/MAC/RAC targets?  Does your internal audit plan suggest specific areas of risk?  Do your commercial/MAO contracts include any language related to coding and/or clinical criteria?   

 

Find the low hanging fruit.

  Focus education and re-education on high-risk diagnoses and high-volume inpatient providers.

 

Consider pre-bill reviews of charts with high-risk diagnoses.

  You are likely to identify both errors and opportunities, preventing some denials and lessening risk with others.  You should also find additional DRG optimization opportunities on those same charts, unrelated to review of the high-risk diagnosis.

 
For those that partner with a vendor for pre-bill reviews, they should stand behind their recommendations and assist with first level denials on any chart reviewed whether a recommendation was made or not.  This should be an essential component of the pre-bill service.   
When outsourcing your denials, you should partner with a company that offers reactive and proactive denial assistance.  The reactive process is geared toward existing denials.  This includes reviewing charts, assessing defensibility, and drafting an effective appeal letter when appropriate.  
The proactive approach includes risk assessment, education, and pre-bill chart reviews for high-risk targets positive ROI by mitigating denial risk, finding other optimization opportunities on reviewed charts, and assisting with first-level defense when denials occur. 
Denials are a large contributor to revenue loss and a cost burden on an already strained healthcare system. A proactive approach to denials protects your revenue while offsetting costs. Whether you're striving to achieve a best-practice denials management approach, have a program that needs a reboot or you lack the necessary resources to defend documentation denials, take a minute to review our DRG Secure program.