National Doctors' Day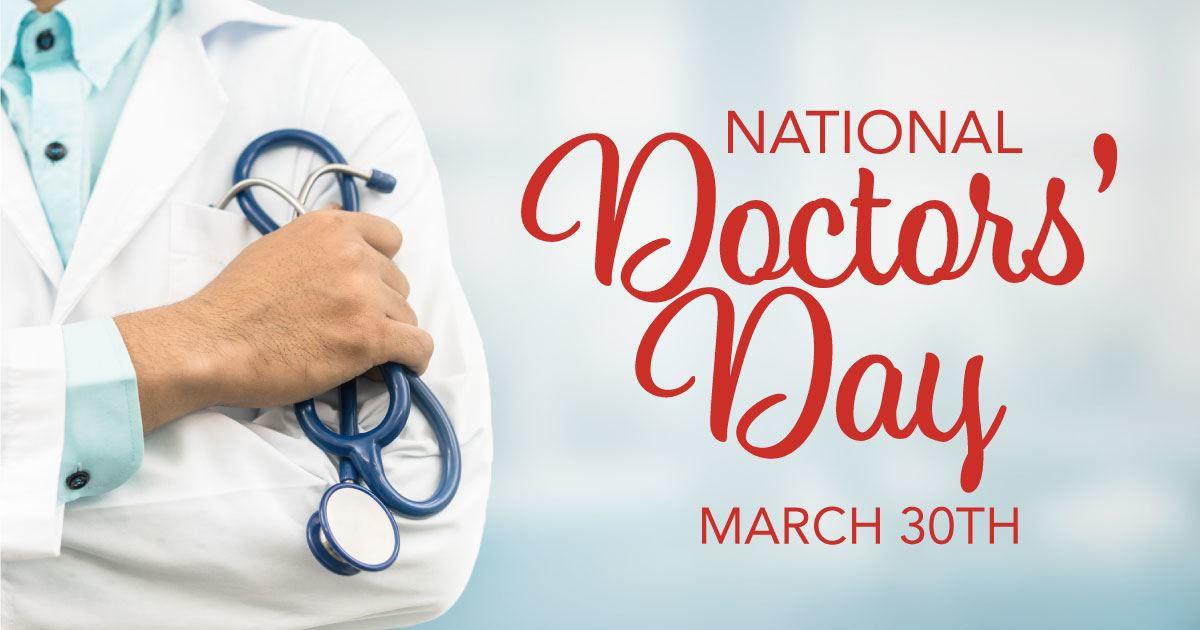 During the month of March, we take this opportunity to celebrate the work of physicians to help keep their communities healthy.  It is a time to honor physicians, past and present, who dedicate themselves by caring for the ill, but also by involving themselves in community activities.  In 1991, National Doctors' Day was proclaimed by President George Bush.
Did you know this holiday dates to 1933 when Eudora Brown Almond, the wife of a Georgian physician, wanted to create a day honoring and recognizing physicians?  She chose March 30th as it is the first time Dr. Crawford Long used ether anesthesia during surgery in 1842. She sent greeting cards to all the physicians she knew and placed carnations on the graves of those deceased.  It became a National holiday in 1991.  There are Doctors' Days in other parts of the world as well, such as Indian Doctors' Day on July 1st honoring Dr. Bidhan Chandra Roy, an Indian physician and politician, and Cuban Doctors' Day on December 3rd honoring Dr. Carlos Juan Finlay, a Cuban physician pioneering yellow fever research.
On behalf of Enjoin, we would like to thank all those physicians who work with us daily to ensure that documentation is accurate which makes adequate resources available to care for the patients they serve.  We also want to thank all of you in the healthcare profession who are putting yourselves at risk by caring for those unfortunate enough to contract this novel Coronavirus.  Your dedication to the profession and your community is commendable and deserves this recognition.  May you all be blessed with good health and strength to persevere.