Burglary Prevention–Protect Your Home, Protect Your Security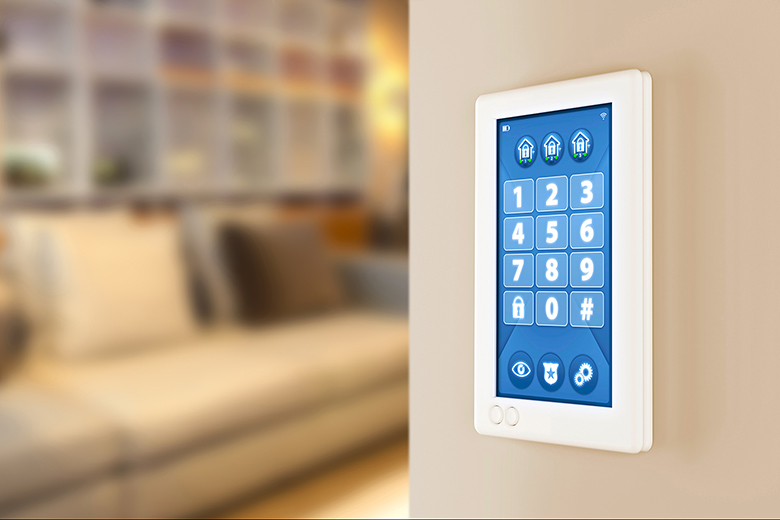 June is the month commonly designated as burglary prevention month.  It is a time that many of us go on vacation and leave our homes unoccupied.  We often do things around the house so as not to make the home appear empty such as stopping newspaper and mail deliveries.  We ask neighbors to check on the house so that flyers are not left on the door and to pick up any local free newspapers that get delivered.  We don't leave keys hidden in a fake rock or under a plant.  There are other things we do as well such as maybe having a security system and making sure all the doors and windows are locked.  Can we do the same for our computers and business systems?  The answer is yes.
Protect Your Security
Is our anti-virus security system up to date?  Did we remember to update it annually?  Do we have a secure password with a mixture of letters, numbers, capitals and maybe even special characters?  Let's remember to not use our birthdays or names or children's names as part of the password.  Let's also not use our favorite expressions as even former President Trump had accounts hacked as he used passwords such as "yourefired" and "maga2020" on his Twitter account.  Consider the use of 2-factor authentication which after entering your name and password you are required to enter something like a code which is sent to you in various ways such as a text message or voice call.  This acts like another deadbolt lock.  If you work in an office with other people, don't leave your key-the password- taped to the bottom of your mousepad, monitor, keyboard or anywhere else.
Don't Invite Burglars "In"
Besides making sure these doors and windows are locked, let's make sure we don't invite burglars in.  Examine the email address and URLs in all correspondence. Scammers often mimic a legitimate site or email address by using a slight variation in spelling.  This is called spoofing and may lead you to download some malicious software which may cause significant harm to your data files or provide the criminals access to personal health or financial information. There is also a type of spoofing called phishing in which an email may link you to a site and ask you to verify certain information.  The site appears real so you may be tempted to do it.  A good practice is to go to the actual site, not from the link, to see if information is really needed or call the business to verify the need for information.  Don't use the phone number listed in the email.  Many businesses will warn you when an email originates outside the company, so pay particular attention to these messages.  Phishing has become more advanced and now we have Vishing scams happen over the phone, voice email, or VoIP (voice over Internet Protocol) calls and Smishing scams happen through SMS (text) messages.  We really need to be vigilant to this.
Hello, this is a government official.
Lastly, as we are still dealing with COVID-19, be careful if you receive calls from "government officials" asking about your health and COVID status.  These may be scammers trying to get health data which in many cases can be sold for more money than credit card numbers.  You should never be asked to pay for COVID vaccines or to get on a list.  Be cautious about solicitors for charities to help COVID victims, there are many trust worthy charities doing this work and these can be investigated on sites such as  Charity Navigator or Charity Watch.
SEC_RITY is not complete without U!