6 Steps to a Quality-centered CDI initiative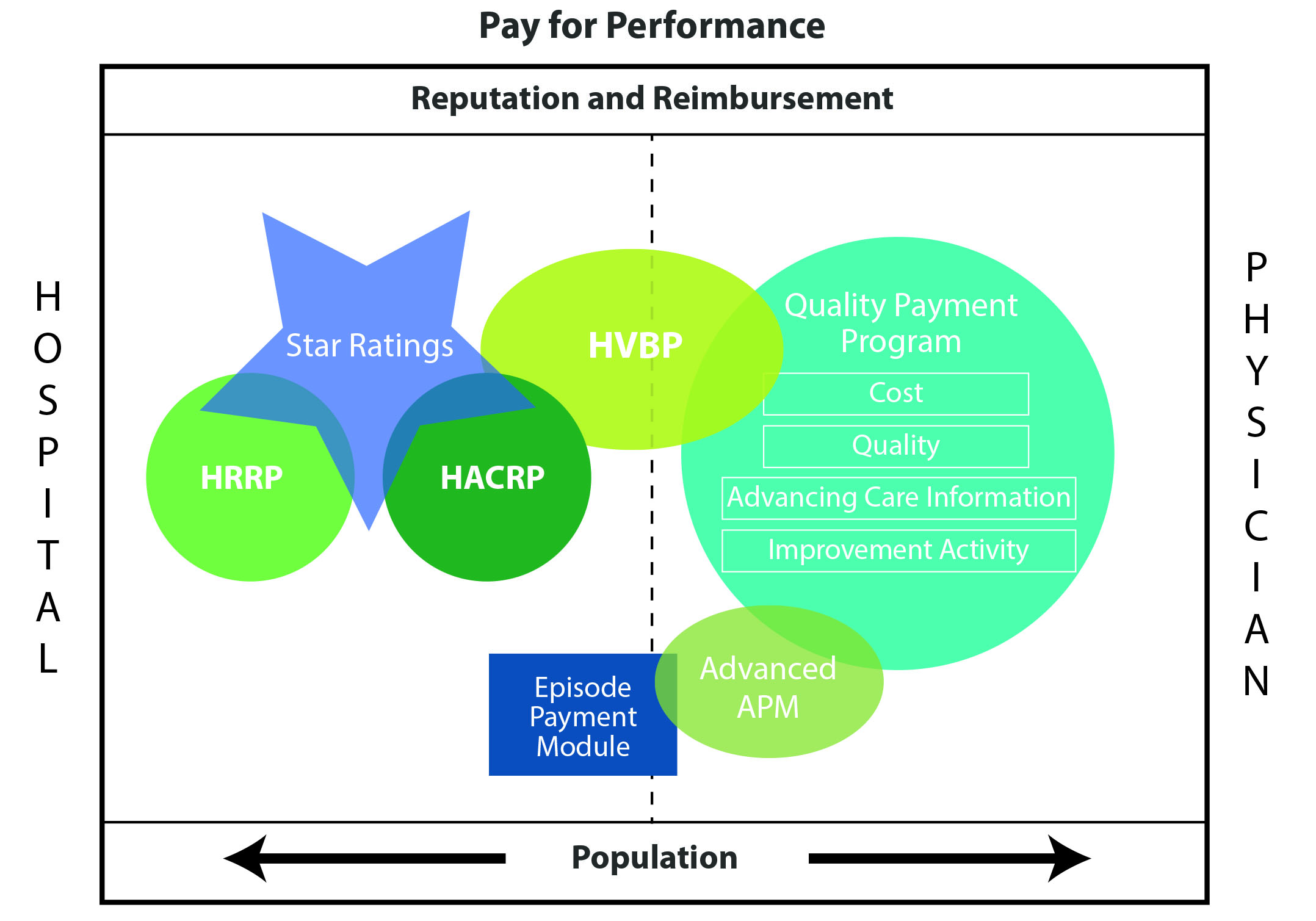 This blog is a recap of our webinar CDI: The Quality Story.  Request it on demand with the form below.
Documentation and coding are crucial to quality performance outcomes. With the shift from volume to value-based care, healthcare organizations are no longer focused only on patients who are physically in the building. The goal is holistic patient care. This pushes CDI programs out of a siloed approach to capture the continuum of care. As you can see above, reimbursements vary and there is overlap in some inpatient and ambulatory settings. But all programs impact an organization's reputation and reimbursement.
We're seeing a shift in the capture of what a patient profile looks like across a year. In ambulatory settings, we're dealing with the capture of chronic disease burdens versus acute disease manifestation in inpatient settings. Now we need to look at the care and documentation across the continuum. Otherwise we won't accurately describe our patient history.
There's no question that value-based care has significantly shifted CDI. So how can you successfully embark on a quality-centered CDI initiative? Collaboration is key. Here are six steps to get started.
Assemble your team. Define organization improvement initiatives for claims-based quality outcome measures.  It's important to think about skill sets, identify pain points and determine common motivating factors that will result in an effectively engaged CDi team.  Key stakeholders should include:

CDS
Coders
Quality
Physician Advisor
Providers
IT
Ambulatory representative
Dietary, Wound Care, Respiratory Therapy (team will vary based on opportunity)

Understand vulnerabilities. Identify pain points through conversations with stakeholders identified in step 1. For instance, calculating vent hours was a vulnerability at one organization. Malnutrition was a vulnerability with another group. Want examples? Download the webinar for details about a PS11 vulnerability and malnutrition as a risk adjustor.
Prioritize action items. Focus on high value, quick turnaround items. This helps you achieve success and buy-in for additional action items later in the process, and also supports requests for resources required for bigger projects.
Provide education. Our job is to help providers navigate the ever-changing words and phrases for quality patient outcomes. Be as concise and targeted as possible through data analysis and digging into the chart.  Enjoin finds that a peer-to-peer approach elevates the CDI experience, especially with specialty-specific education.
Expand CDI audit scope. Making yourself more knowledgeable puts you in a more informed position when faced with documentation and coding challenges. Consider exploring specialized audits and education for patient safety indicators, hospital-acquired conditions, risk adjustment for readmissions and 30-day mortality and risk adjustment for value-based payments.
Monitor your efforts. Measuring success is a key component of your CDI initiatives. Be nimble and flexible as you uncover new opportunities along the way. What is your communication chain with your stakeholders? Be sure to share the good work your CDI team is doing!
Remember to be strategic but focused with your quality-centered CDI initiatives. There might be only a handful of quality measures contributing to payment penalties. Be sure you have a solid understanding of those measures and be flexible throughout the process. We hope these steps arm you with information to better focus your CDI efforts on quality outcomes.
Complete the form below to view the webinar on-demand.